Electric motor assembly
These electric motors are designed for a short-time and continuous operation. The electric motors are 12V DC or 24V DC, bipolar with excitation of permanent ferrite magnets.
The gear box converts high revolutions a worm shaft into swing motion of output shaft.
This catalogue shows only basic models which can be, however, adapted to the customer`s wish.
Contact us.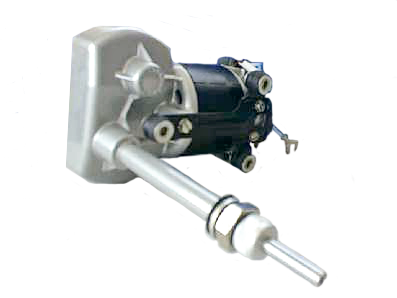 Výkresy ke stažení: