Windscreen wipers set and lever drive
Windscreen wiper set serves for a drive of pertinent windscreen wiper blade to clear the front window of trucks and buses.
Windscreen wiper set consists of driving unit of (the rotating motion motors) and lever drive, which change the rotating motion of a drive to the pendulum motion of output shaft.
Windscreen wiper sets are made for 12V DC and 24V DC, in different execution.
In the catalogue the basic models are listed, it is possible to modify them as customers wish.
Contact us.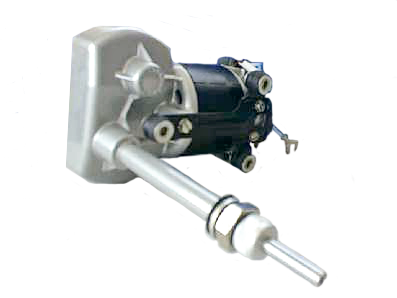 Dovnload PDF: